Last news
UFOs Have Broken Into America's Backyard And No One Is Effectively Coordinating Any Response 
UFOs Have Broken Into America's Backyard And No One Is Effectively Coordinating Any Response  11 Sep Written By Christopher Sharp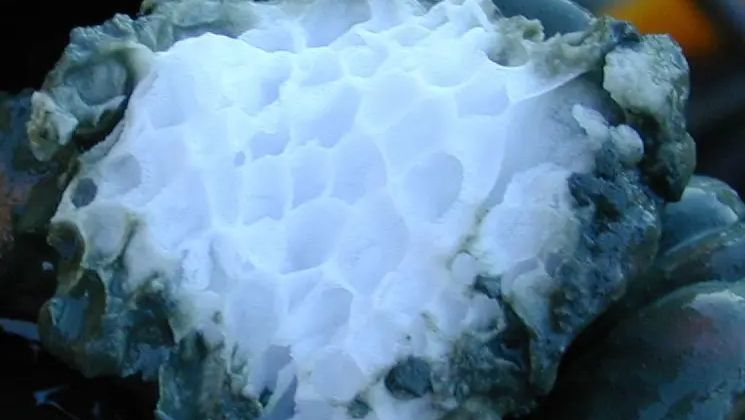 How methane studies on Earth could inform the search for alien life in our solar system
A new class of proteins found in methane deposits on Earth's seafloor could help inform the search for alien life.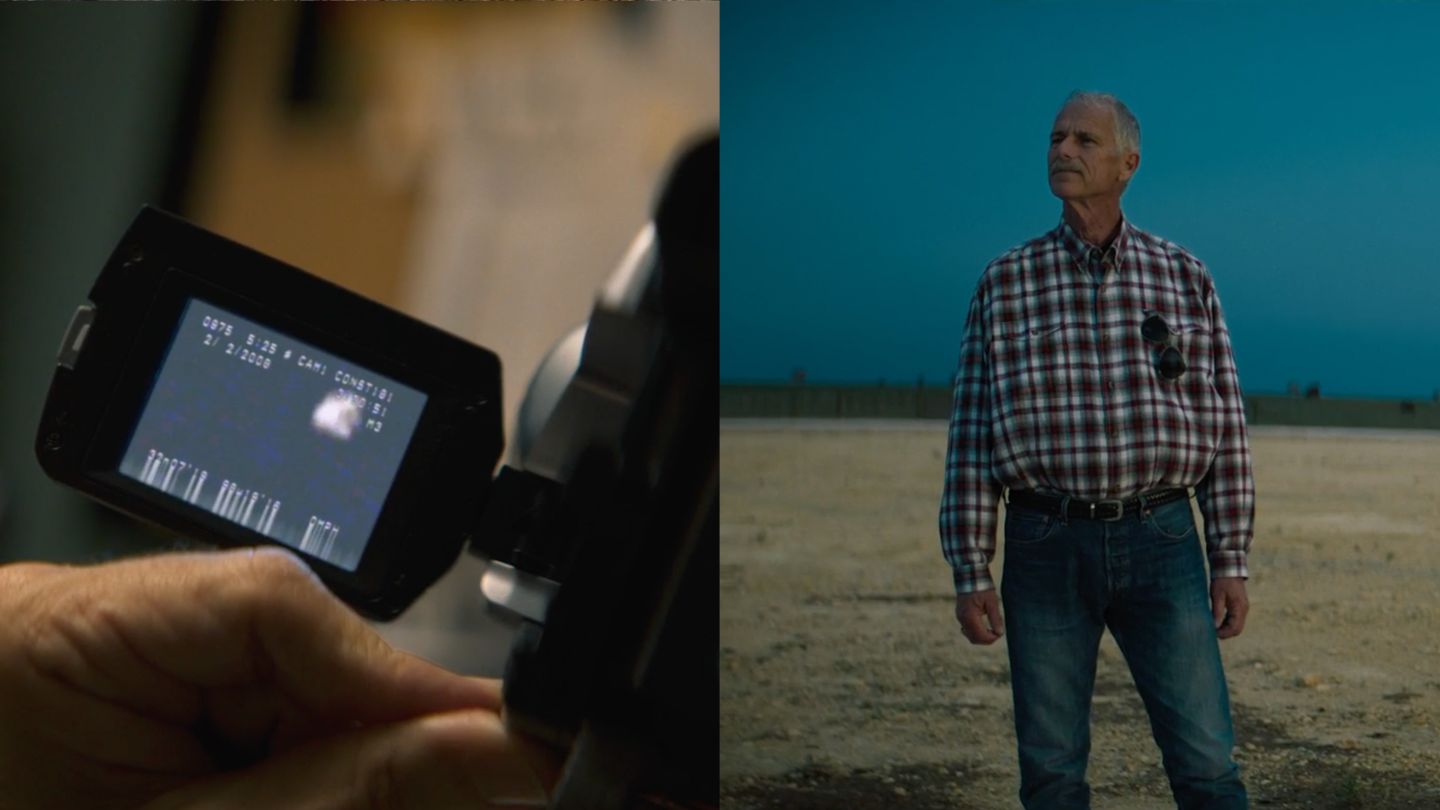 15 Years Ago, UFO Sightings Rocked a Small Texas Town
The 2008 sightings in Stephenville, Texas, are explored in the first episode of VICE Studios' new Netflix show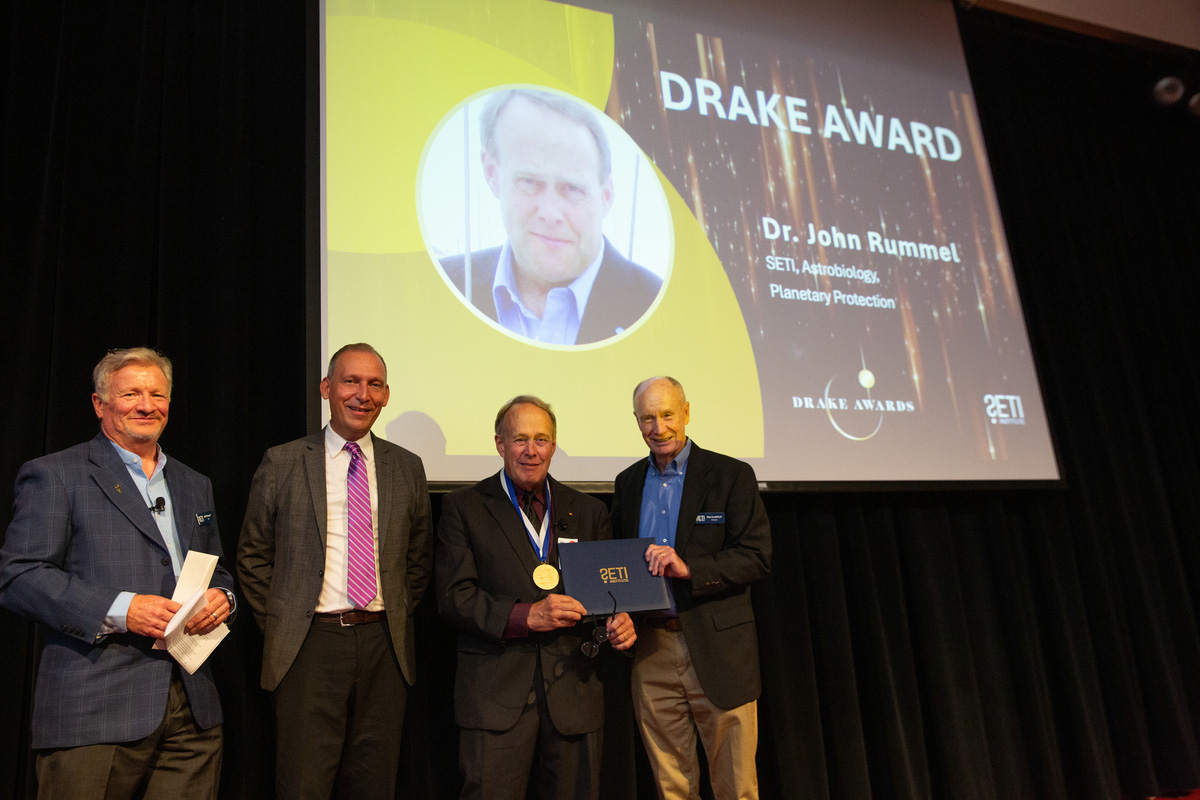 2023 Drake Awards Photo Gallery
Merriam-Webster goes 'beast mode'
Merriam-Webster writes that their picks, which include a lot of slang words, 'offer a window into the world today.'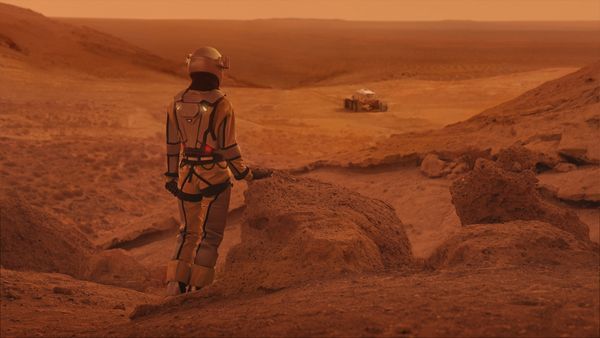 What would colors look like on other planets?
Here's how your brain might adjust to see color on another world.
Companies & Organizations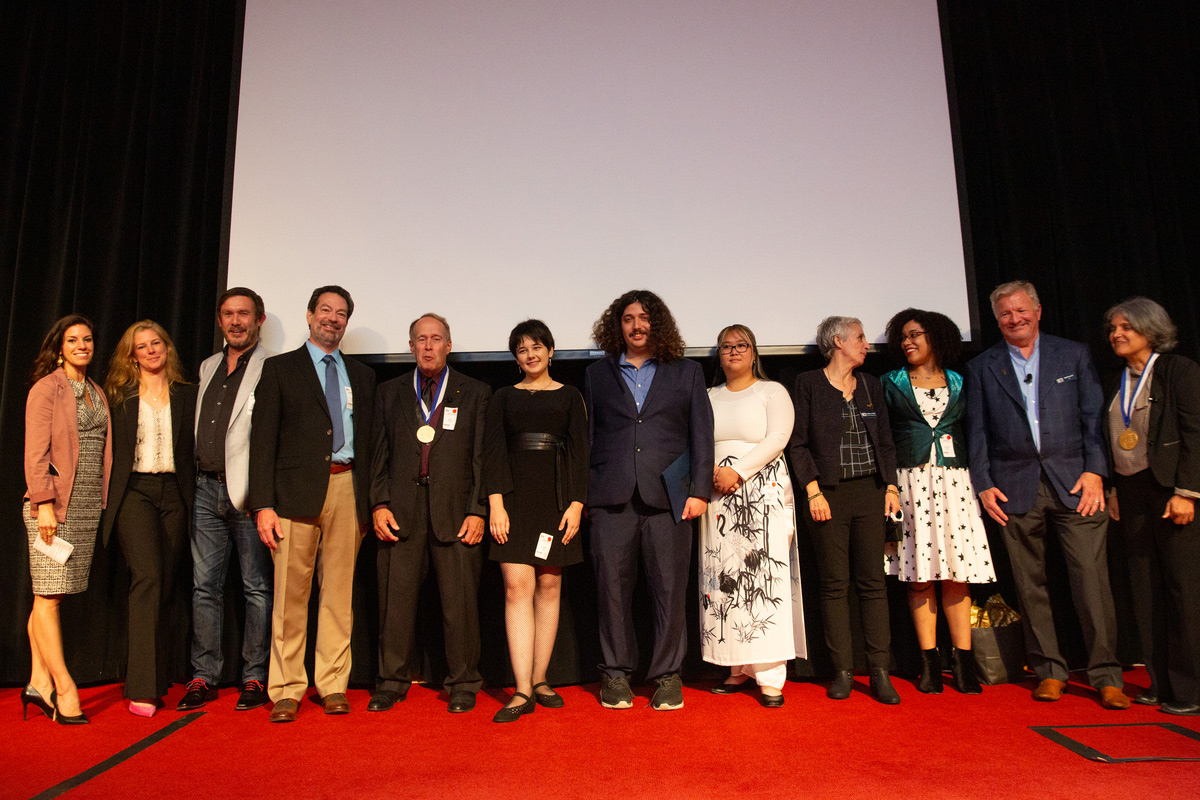 Honors and Surprises Unveiled at SETI Institute's 2023 Drake Awards Gala
September 21, 2023, Mountain View, CA – Last week, the SETI Institute celebrated the prestigious 2023 Drake Awards, an event that not only recognized Dr. John Rummel for his outstanding programmatic contributions and unwavering advocacy for SETI, Astrobiology, and Planetary Protection, but also unveiled several other notable awards and delightful surprises. The evening included presentation of the Carl Sagan Center Director's Award, the SETI Institute Trustee Service Award, and a surprise presentation honor #SETI Institute Board of Trustees Service Award
The Sol Foundation
In an exclusive interview, Garry Nolan and Peter Skafish spoke with The Debrief about the Sol Foundation, and how it aims to reframe the debate on UAP. #Berte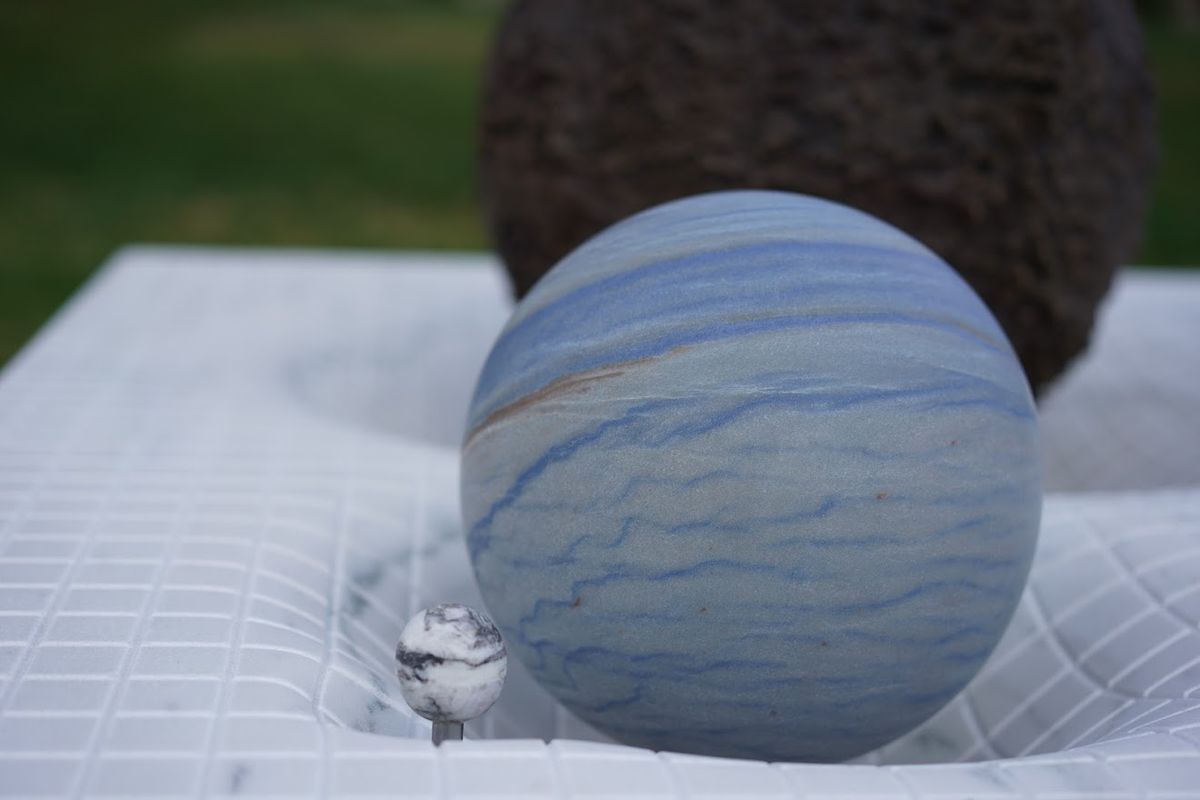 The artist who sculpted the 4-dimensional fabric of space and time
Ashley Zelinskie calls herself the scientific artistic translator, taking our understanding of the universe and showing us how to interpret it. #SCU
SETI's Plan Blueprint Unveiled by SETI Institute Summer Interns
For nearly two decades, the SETI Institute has been at the forefront of fostering young talent through its Research Experience for Undergraduates (REU) summer research internship program. This initiative offers aspiring scholars the unique chance to engage in independent research projects, collaborating closely with SETI Institute scientists.  This summer, 14 exceptional students delved into diverse projects, ranging from assisting in determining optimal lunar landing spots for NASA Artemis missions, deciph #SETI Institute Summer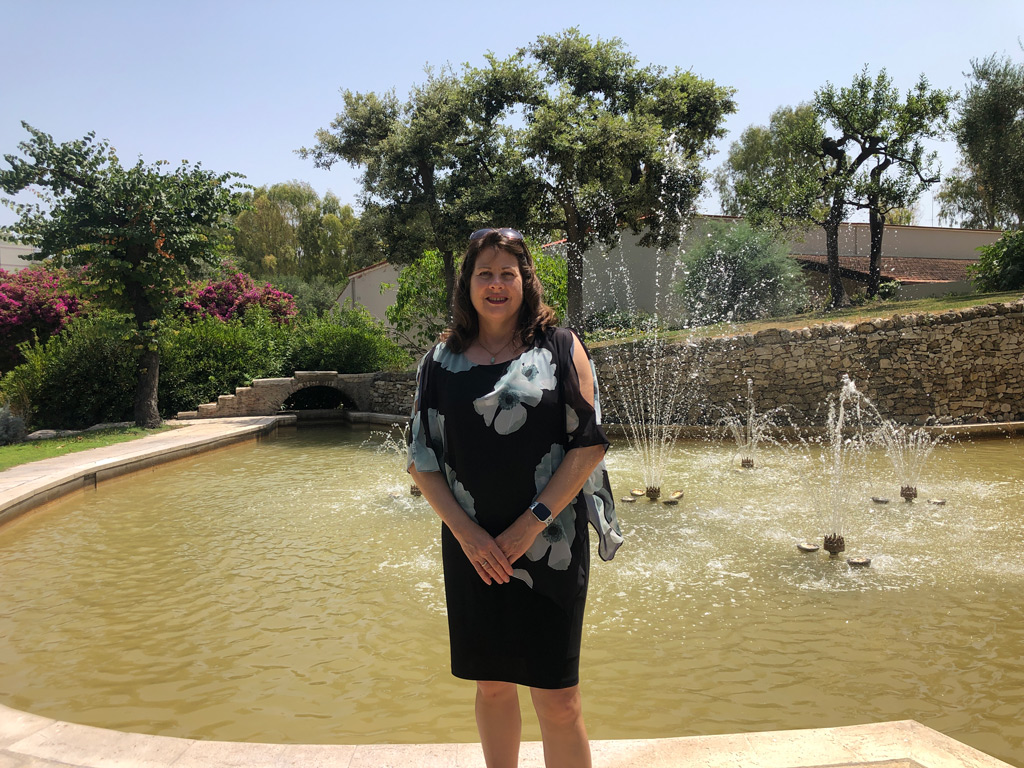 Dr. Janice Bishop Receives 2023 George Brown Lecture Award from the Mineralogical Society of the UK and Ireland
The George Brown Lecture Award, presented annually to an exceptional clay mineralogist in recognition of their research achievements, was bestowed upon Dr. Janice Bishop. Bishop is a senior research scientist at the SETI Institute and chair of its Science Council's astrobiology group. The Clay Minerals Group (CMG) of the Mineralogical Society of the UK and Ireland honored Bishop at its award ceremony on July 24 at the Euroclay Conference in Bari, Italy. #SETI #Mineralogical Society of the UK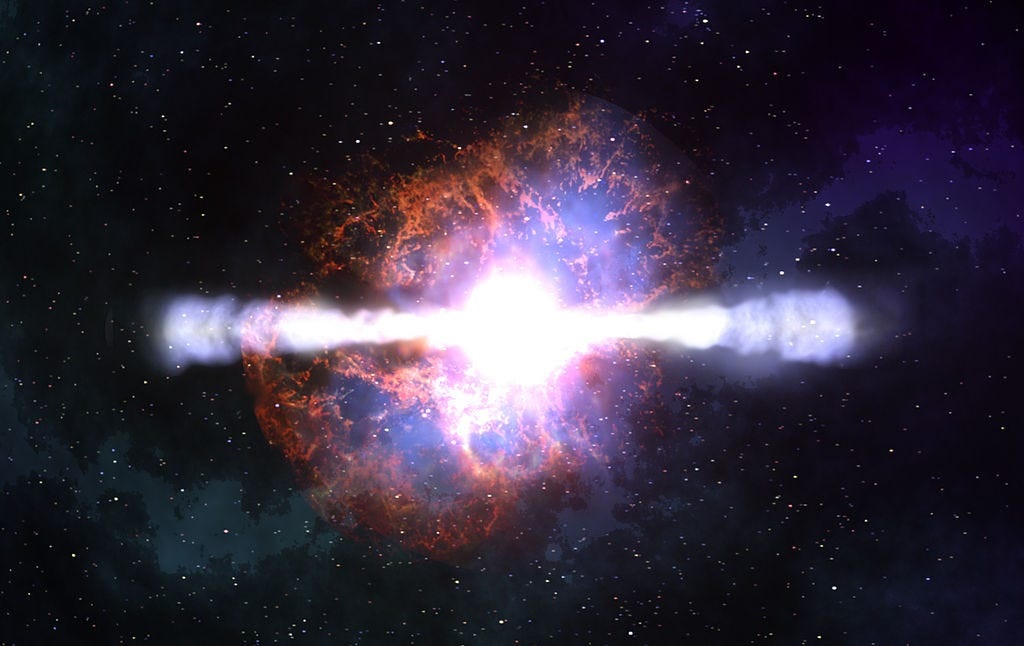 SETI Institute & Unistellar Collaborate with Astro-COLIBRI to Observe Cataclysmic Events
When an explosion in space occurs, professional and citizen scientists must obtain data on it as soon as possible. That is why the SETI Institute and Unistellar's Cosmic Cataclysms program is collaborating with the mobile and web application Astro-COLIBRI — to make notifications of these elusive events available to everyone as soon as they are detected.  #SETI Institute
Policies
Wars, Pandemic, Insurrection, U.F.O.s
His four years as the senior military adviser to two presidents spanned an unusually chaotic period. #Presidence
Experts pan 'alien corpses' shown to Mexican Congress
One scientist said many details about the supposed alien corpses "made no sense." #Congress
| | |
| --- | --- |
| | Alien mummies in Mexico? |
An Exhibition of U.F.O. Art Lands in Idaho
Plus: a renovated Parisian dining institution, an ode to the art of folding — and more recommendations from T Magazine.
| | |
| --- | --- |
| | An Exhibition of UFO Art Lands in Idaho |
Mummies From Outer Space?
In a jaw-dropping presentation, a self-proclaimed ufologist showed members of Congress what he claimed were two mummified specimens of extraterrestrial beings. #Laws
| | |
| --- | --- |
| | UFO expert unveils 'alien corpses' in Mexico Congress |
Looming U.S. autoworkers strike could prove test for 'pro-union' Biden
Biden has built his political career around just such an argument, repeating the mantra that the "middle class built America, and that unions built the middle class.'' #president
| | |
| --- | --- |
| | U.S. speeds toward autoworkers strike as UAW calls latest offers inadequate |
Why are American so obsessed with UFOs?
Do Congressional hearings on UFOs, and the constant stream of cultural products about aliens, show that Americans more obsessed with UFOs than other nations? #Congress
Defense
U.S. Air Force Reports Mysterious Gulf of Mexico Incident to Pentagon's UFO Office
U. #Air Force #AARO
| | |
| --- | --- |
| | U.S. Air Force Veteran's Account of 'Giant Ball of Plasma' Outside Vandenberg Air Force Base in 2012 Fuels Worries Regarding Security Incidents at Vital U.S. Facilities |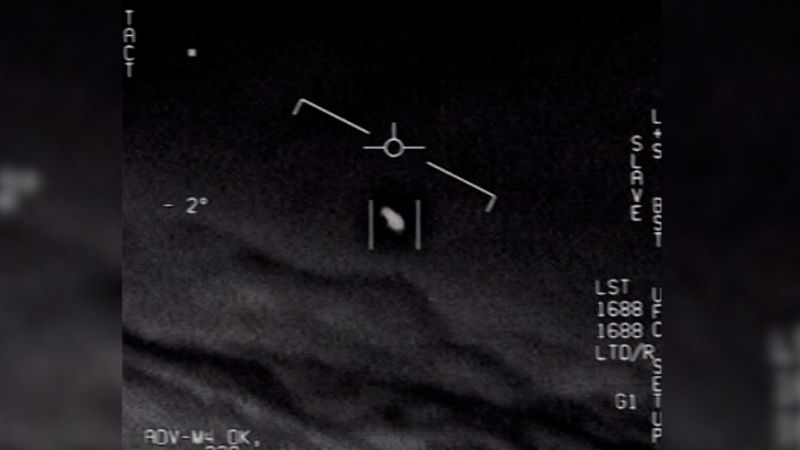 Pentagon launches 'one-stop shop' website for UFO information and reporting
The US Department of Defense has launched a website intended to be a "one-stop shop" for publicly available information on "unidentified anomalous phenomena" – UAPs, more commonly known as UFOs. #Pentagon
Pentagon launches official website for UFO sightings
Founded in 2021, AARO has just unveiled its new website for US military and government staff to file reports of UFO (UAP) sightings for official investigation. #AARO
| | |
| --- | --- |
| | Pentagon UFO office unveils official website for US government personnel to report sightings |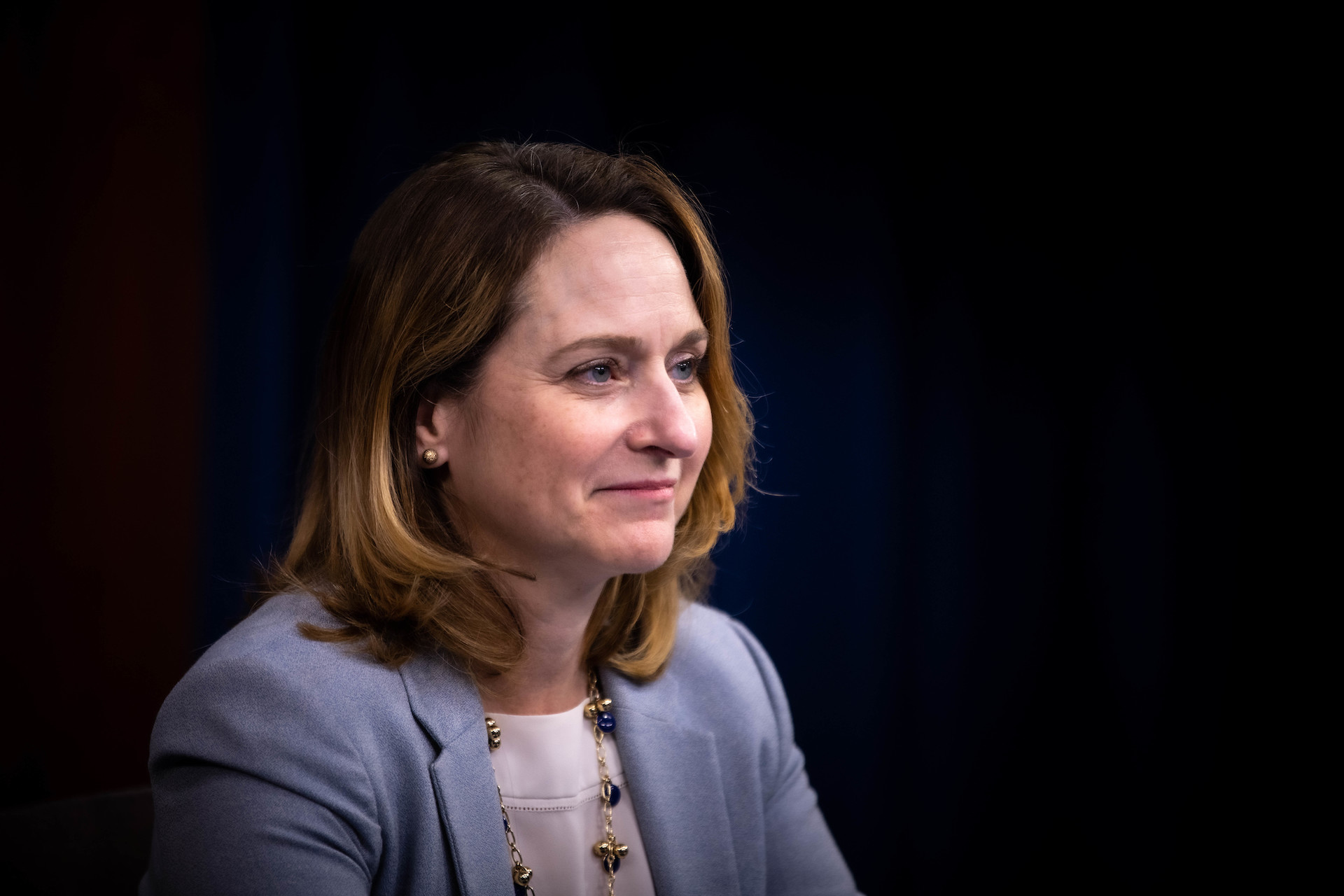 Hicks takes direct oversight of Pentagon's UAP office
Deputy Defense Secretary Kathleen Hicks recently moved to personally oversee the Pentagon's unidentified anomalous phenomena (UAP) investigation team formally known as the All-domain Anomaly Resolution Office, DefenseScoop has exclusively learned. And a new website will soon be launched where incidents can be reported. #AARO #DOD
| | |
| --- | --- |
| | NASA appoints new head of UAP research as it eyes deeper cooperation with DOD's AARO |
| | |
| --- | --- |
| | NASA data, analysis needed to help DoD understand UFOs |
| | |
| --- | --- |
| | NASA Introduces New U.F.O. Research Director |
People vs. Pentagon
The battle for UFO transparency #Pentagon
| | |
| --- | --- |
| | Former Chief Scientist for Air Force Space Command Vouches For UFO Whistleblower's Integrity |
| | |
| --- | --- |
| | Representative Luna Spells Out Seriousness Of UFO Whistleblower Testimony |
UFOs, meteors and more
While UFOs have been making headlines, there's still a lot of mystery around the topic — which might be part of the appeal. #Navy #Pentagon
Technology & Science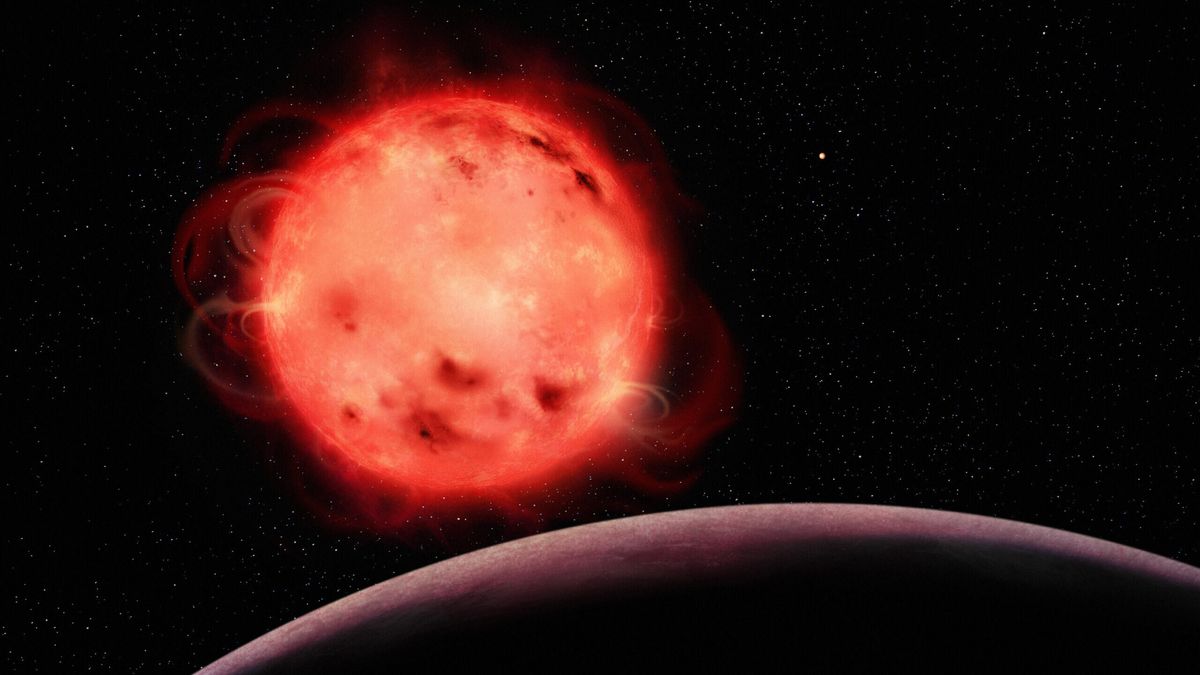 This TRAPPIST-1 exoplanet seems to have no atmosphere — the truth may hide in its star
The findings also corroborate earlier reports that TRAPPIST-1b lacks a thick, hydrogen atmosphere. #Study #Detection
| | |
| --- | --- |
| | Exoplanet's surface may be covered in oceans |
| | |
| --- | --- |
| | Possible hints of life found on distant planet – how excited should we be? |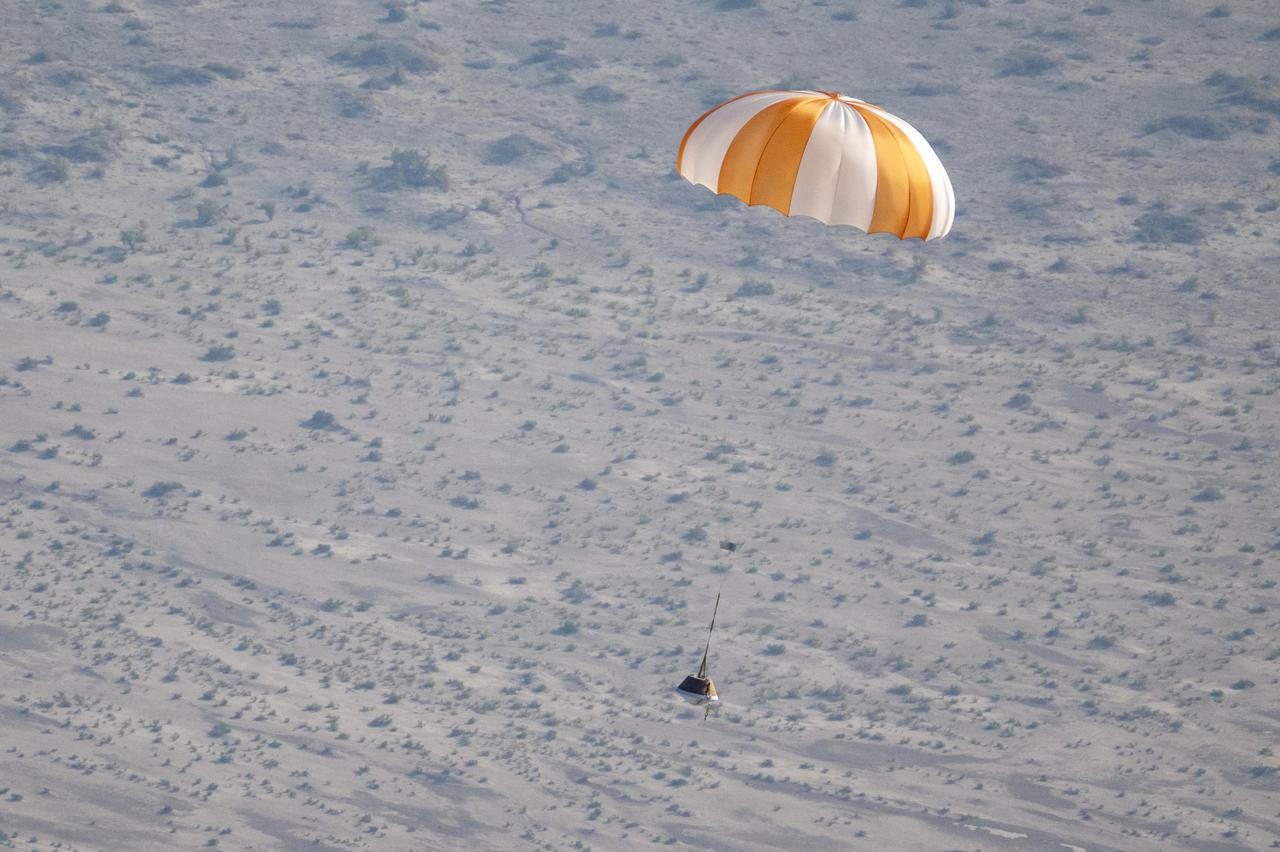 OSIRIS-REx to Deliver Bennu's Parcel Sunday!
In 2016, NASA's OSIRIS-REx (Origins, Spectral Interpretation, Resource Identification, Security-Regolith Explorer) spacecraft embarked on a mission to the asteroid Bennu to collect a sample from the asteroid's surface and return it to Earth. The successful collection took place in 2020, stowing the sample in a specially designed return capsule and setting up the first asteroid sample return managed by NASA. #Science #Study #Research
What's Going On in This Picture?
Look closely at this image, stripped of its caption, and join the moderated conversation about what you and other students see. #teacher #Discovery
Memorandum of Understanding between the University of Technology (Unitech) in Papua New-Guinea and Harvard University
The Galileo Project at Harvard and the PNG University of Technology formalize collaboration in scientific retrieval and analysis of meteorite fragments #Science #Technology
| | |
| --- | --- |
| | Spherule analysis finds evidence of extrasolar composition |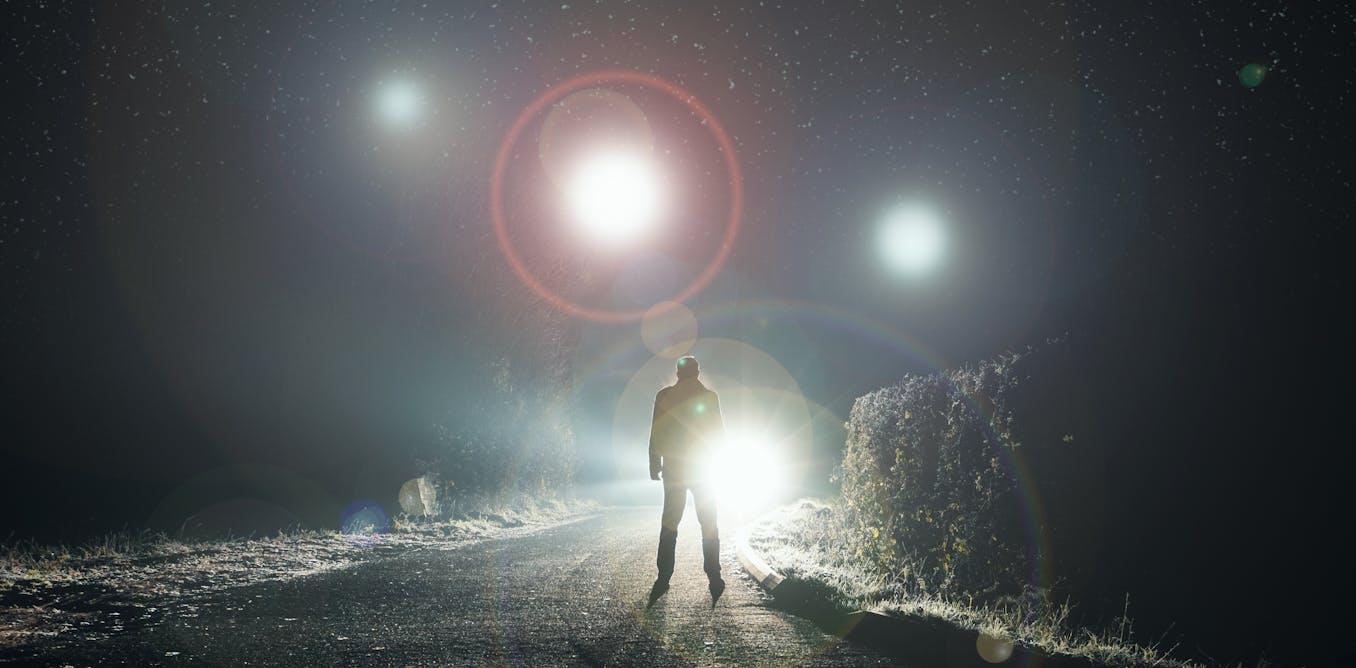 UFOs: how Nasa plans to get to the bottom of unexplained sightings
The space agency hopes to get to the bottom of the many sightings being reported. #Study #Research #Astronomy #Detection
A researcher calls to explore deep waters to hunt for UFOs
Earth's oceans are vast, representing some of our planet's most intriguing and least explored parts. #Research